« Back to Projects | Raw Land
Jenkins Road
Bakersfield, California 93314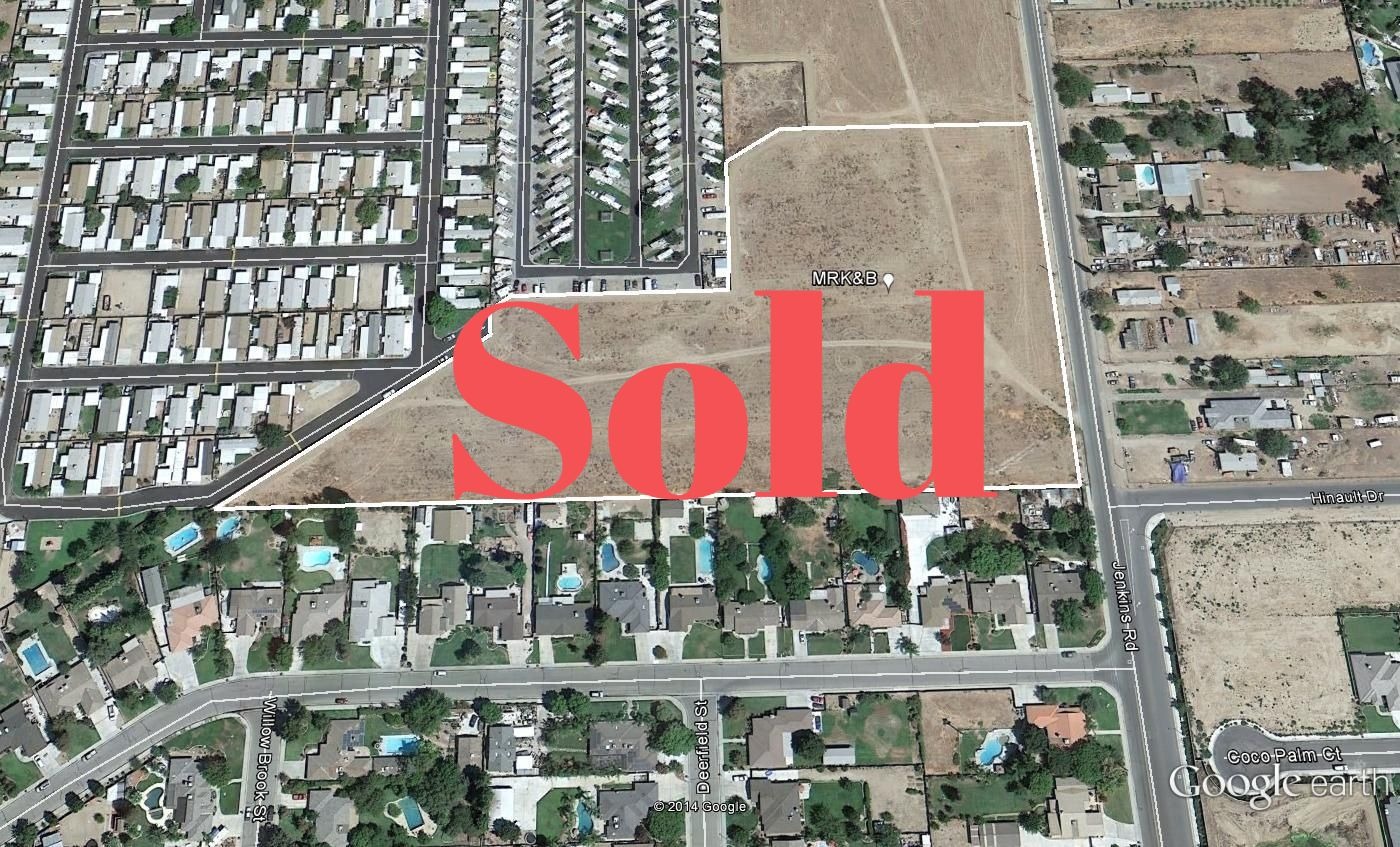 This property consists of one parcel located on the west side of Jenkins Road approximately 660 feet south of Rosedale Highway (State Highway 58) northwest of the City of Bakersfield in unincorporated Kern County. The property is irregularly shaped, has a total area of 9.56 acres (+/- 416,434 SF) and has almost 600 feet of frontage along Jenkins Road. The subject is unimproved and largely flat with no major topographical features (See Property Aerial).

APN: 495-020-02-00 = 9.56 acres (+/- 416,434 SF)

The property is just west of the Bakersfield City limits but it is within the Bakersfield Sphere of Influence. Rosedale Highway, to the north, is a major east/west transportation corridor for the area connecting the areas within the City of Bakersfield with the more rural areas to the west. North / south traffic is evenly distributed among several surface streets in the area.

This area of Kern County is largely low density residential with some industrial, agricultural, and a large number of vacant lots mixed throughout. Community oriented retail exists along Rosedale Highway and at major intersections. Immediately surrounding the subject property is a vacant lot to the north and a self storage facility on the north side of Rosedale Highway, a mobile home park to the west and a wide range of single family development to the south and east. There is also a shopping center to the east, at the intersection of Rosedale Highway and Allen Road which is bounded by two apartment complexes. This shopping center has several national tenants including an Albertsons, Rite Aid, Subway, Starbucks, and Wells Fargo (See Community Map). With the exception of the nearby mobile home park and two apartment complexes, the residential development in the area is largely detached single family homes. This property was sold in 2017.